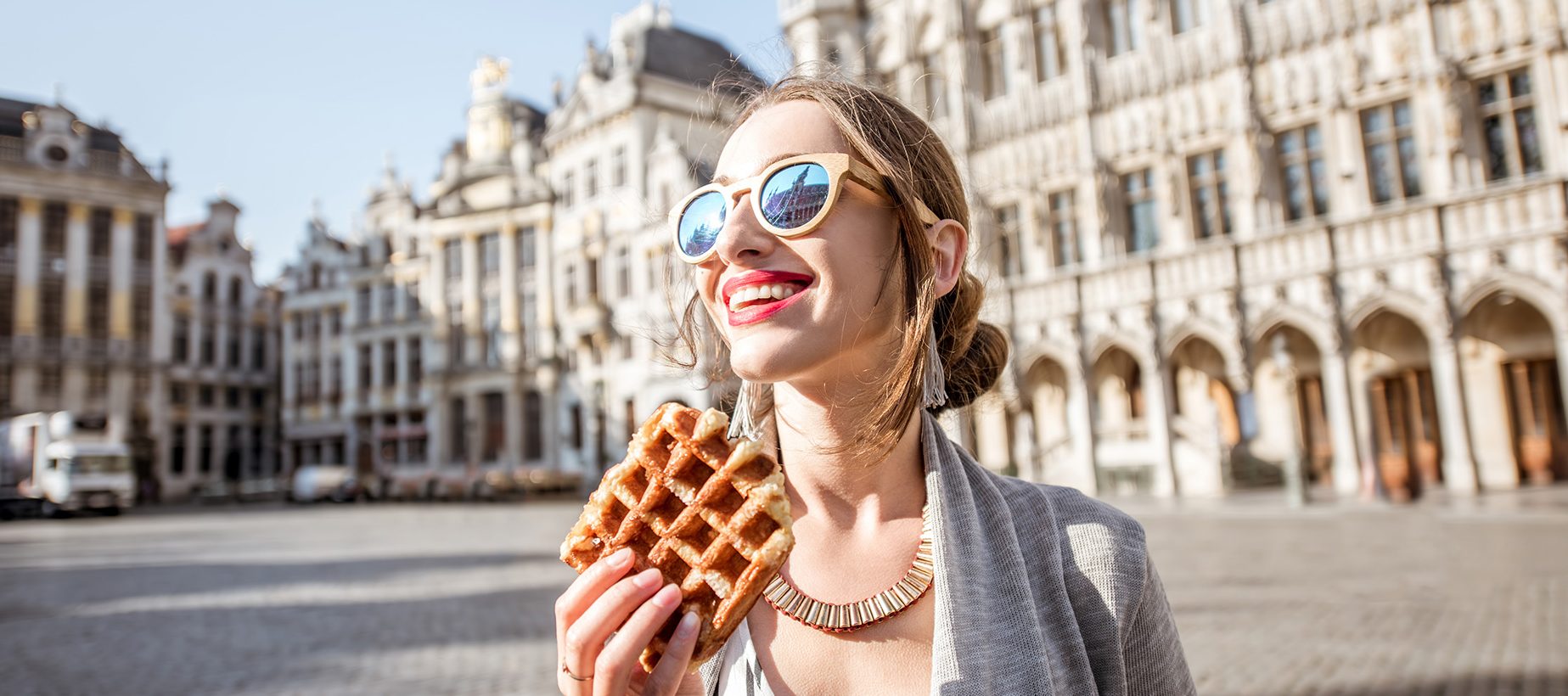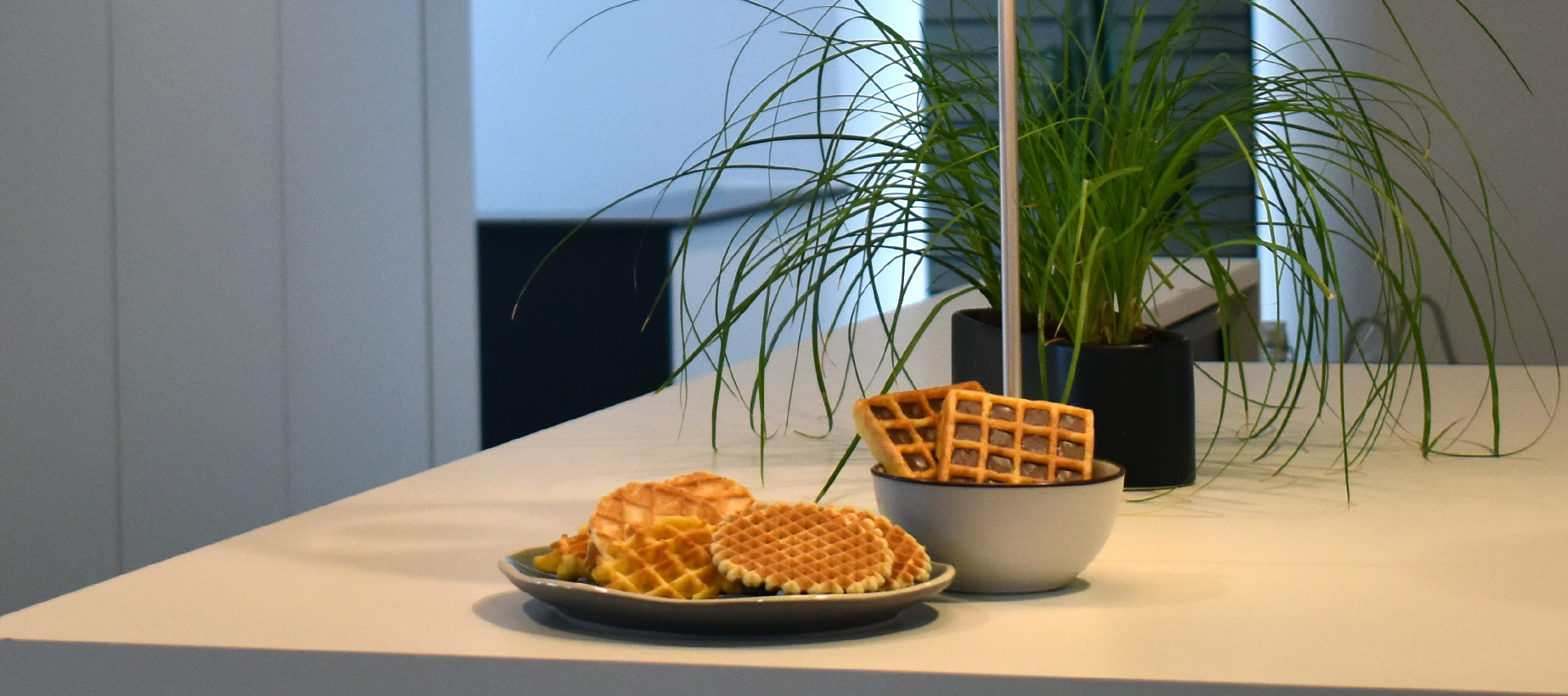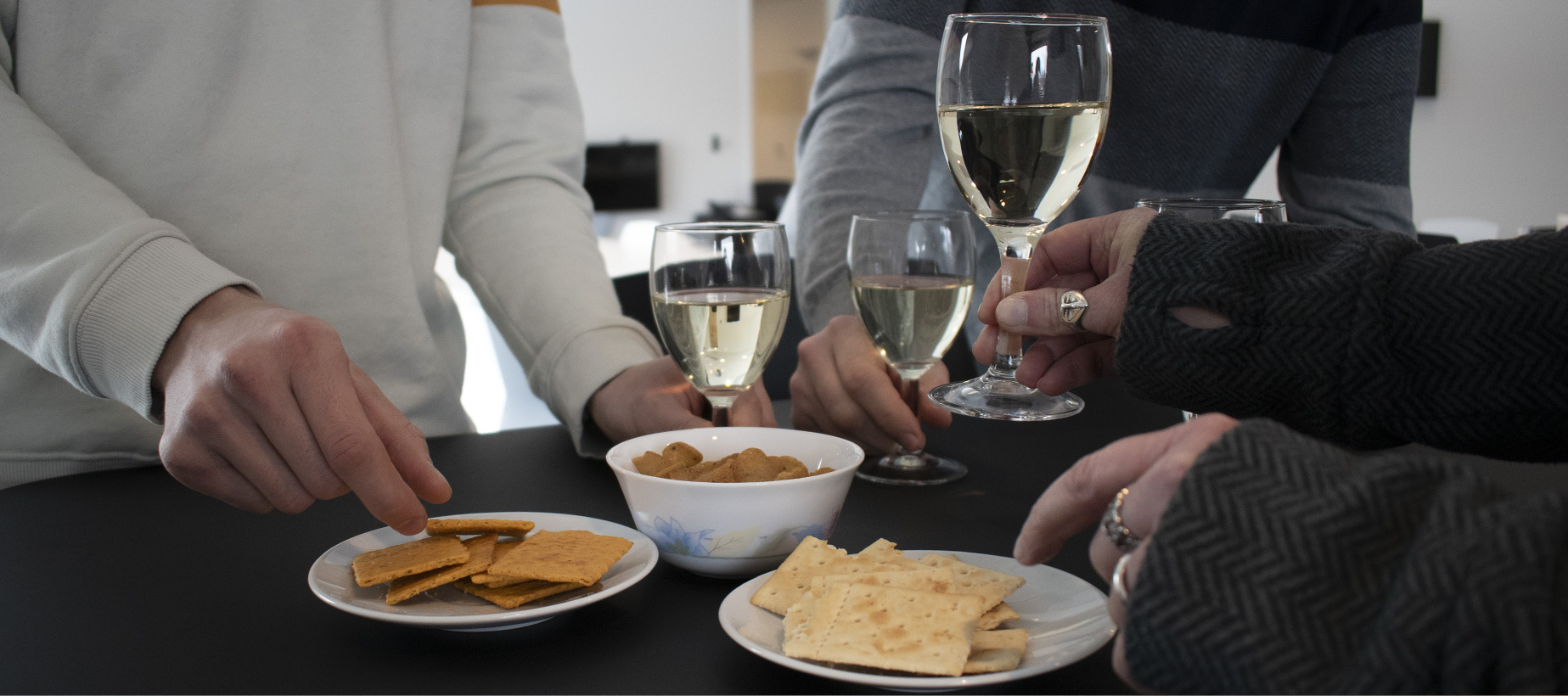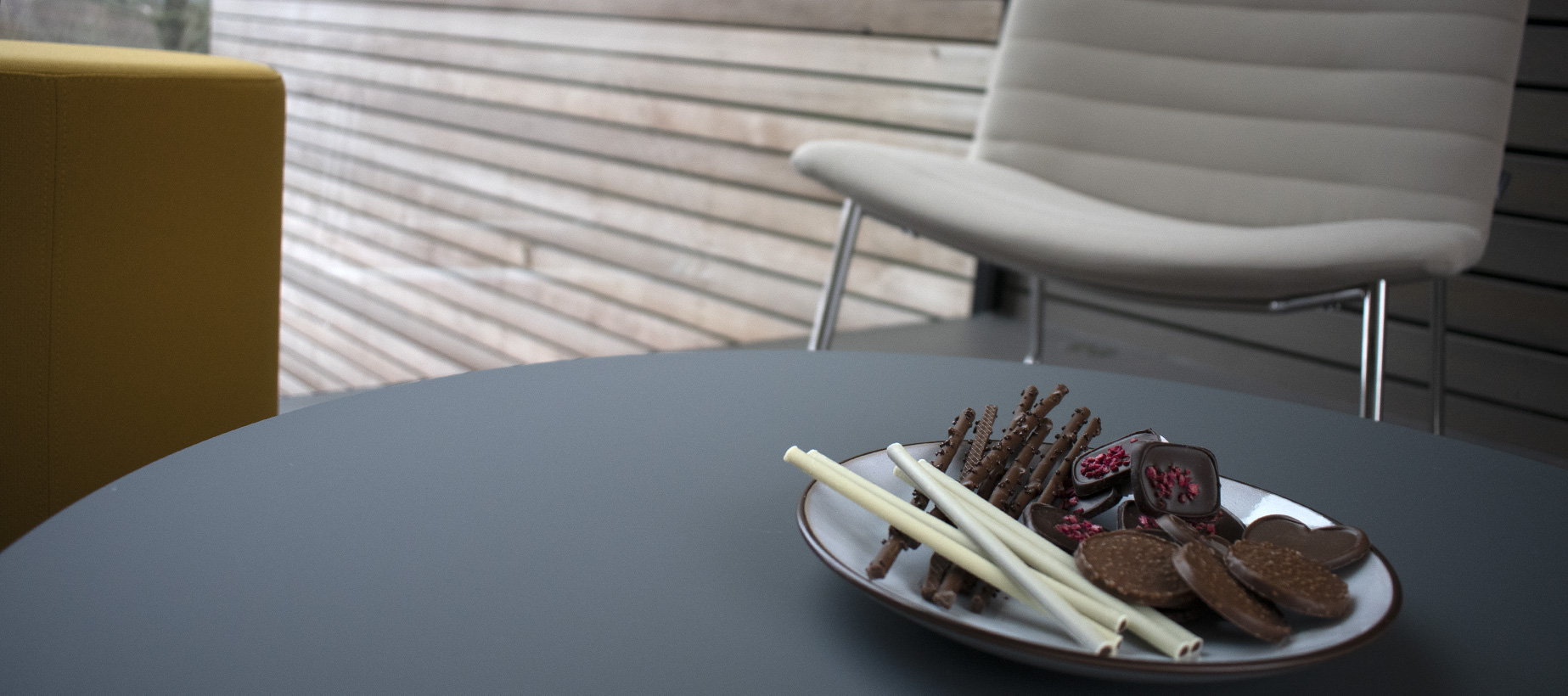 experts for more
than 50 years in
the international
food trade sector
Our

work
Tradition
Quality
Innovation
Our group is active in manufacturing, packaging and importing grocery products – especially biscuits, chocolates, confectionary items, bakery products, pastry goods and snacks.
We are constantly looking for items and specialties to be able to offer more diversity and value to our customers in their selling points.
A family story
In 1964, Mister Constant Van Dyck started a commercial activity in the area of biscuits, industrial pastries, sweets and chocolates.

Based on his growing experience he had a visionary look and started to expand the promotion of biscuits and confectioneries items on the Belgian and neighbouring markets. Over the years, the children of Mister Constant Van Dyck (Anita, Rudy, Werner and Marc) have joined this activity.

Created in 1971, Probisco international is the first company of the future Arwem Food Group holding and remains the strategic partner and coordinator of different European companies in the area of biscuits, chocolates, sweets, breads (substitutes), pastries and snacks.

Probisco is permanently sourcing new products, financing new developments and, with a growing staff, looking for the right distribution channels according to its partners requests.

Since 1985, Mr. Werner and Mr. Marc Van Dyck are the managers and their children (Yannick, Dimitri, Julie and Mike) joined the company as well.

In the early nineties, the Arwem family holding was created and several distribution companies set up in Western Europe.

Since 2008, all food activities are integrated in the Arwem Food Group holding, a 3 generation family company with a significant experience in the food sector.

Our products & brands
Waffles & cakes

For irresistible tasteful moments

Biscuits

Tradition, innovation and always very tasty

Cups

We can cup you anything

Savory snacks

The tasty snack to share

Frozen

Long life frozen quality product

Organic

The tasty organic snack
Our strenghts
Certification

Our IFS Broker certifications guarantee the safety and quality of our products. In 2014 we've been certified for our first subsidiary.

With our organic certifications, we can offer products from organic farming. In 2008 we've been certified for our first subsidiary.

Relationship

For many years, AFG has a strong relationship with retailers and discounters in Europe.

Exporting

AFG is also exporting products outside Europe through its international network.

Ambient & Frozen product

Most of AFG's products are shelf stable and sold ambient. Over the last years, AFG has started distributing frozen products as well.

Retail and foodservice

AFG is not only dealing with retailers and distibutors but is also very active in the Out of Home sector (collectivities, vending machines, petrol stations, etc.).
Our services
Worldwide distribution through an international network.
Product knowledge: biscuits, chocolates, sweets, breads & substitutes, pastries and snacks

Market knowledge / Sensory panels

Logistic advantage for the supplier: 1 central warehouse per country

Sales & Marketing advice

Quality services (approval of manufacturers, compliance with customer's requirements, food regulation expertise, labelling check)

Registered supplier to the major European retailers

Logistic advantage for the customers: stock management, picking, ...

Creation / development of specific packaging and tailor made product

High Quality Standard (international recognition standards for quality and food safety, food hygiene and safety procedures, sustainable certified raw materials)

Local or dedicated staff for our customers

Several languages spoken inside the company: FR, NL, DE, ES, IT, EN.

Quick market studies (prices and recipes)
Our People
Board of Directors

Anita Kornwolf
Dimitri Van Dyck
Julie Van Dyck
Marc Van Dyck
Mike Van Dyck
Werner Van Dyck
Yannick Van Dyck

Sales

Sales Managers

Esther Cucurella
Holger Koop
Stéphane Toussaint
Dimitri Van Dyck
Marc Van Dyck
Werner Van Dyck
Yannick Van Dyck
Bart van Laar

Junior Key Accounts

Markus Schröder
Julien Thunus

Area sales office

Karin Bültel, Natasja Fuhrmann
André Günnigmann, Diana Jasica
Murielle Lazzari, Lydie Legrand
Rachelle Lemmens, Françoise Lemoine
Stéphanie Pichot, Monika Przylog
Lucy Schyns, Joséphine Sciascia
Nathalie Theunissen, Rikki Wolf

Logistic

Logistic Manager

Logistic Assistants

Sandra Bill
Florence Curtz
Roy Janssen
Lisa Marie Kormann

Quality

Quality Manager

Quality Assistants

Christelle Achen
Maria-Luisa Arias
Line Reymenans

R&D

Manager

Sourcing Assistant

New Product Developement Assistants

Lilianne Broekman
Georges Pelsser

Accounting

Financial Officer

Financial Manager

Corporate Controller

Accountants

Cédric Etienne
Carine Peiffer
Pamela Van Dyck

Communication

Graphic Manager

Food & Packaging Designer

Louison Galhaut
Adeline Marichal

Others

Operating & Non Food Managers

Julie Van Dyck
Mike Van Dyck

IT Service

Frédéric Declaye
Jean-François Hermann
Paul-Philippe Nelles

Administrative Assistants

Rita Dupuis
Colette Solheid
Our Head Office
Not far from the highest point of Belgium, we would be more than happy to welcome you in our office.
Arwem House
Route de G'Hâstêr, 50
4950 Ovifat, BELGIUM
At Ovifat, follow the "ARWEM HOUSE" signs
50°28'32.4»N 6°06'24.1»E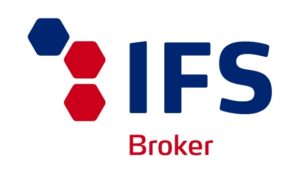 Great news!
For the 5th consecutive year, the different subsidiaries of Arwem Food Group have received the IFS Broker certification with Higher Level (98,13%). Congrats to all the people who made that possible.